"Hey there! Let's talk about some awesome talent management software for 2023. These tools are super helpful for businesses to handle their HR and talent needs. Here's a quick overview of each:
Paycor
Rippling
15Five:
Gusto:
Workday:
What is talent management software?
Talent management software is a special technology that helps businesses handle the HR and talent related function effectively. it is like an all in one platform for managing people and making sure they're in the right roles. This software helps with everything from finding new employees to helping them get started (onboarding). It also tracks how well people are doing their jobs and helps to development. and it is keep the best people to make the business successful.
Some features of talent management software include:
Applicant Tracking System (ATS): This feature helps businesses keep track of job applications and helps them communicate with job candidates.
Onboarding and Offboarding: Talent management software makes it easier to welcome new hires and manage when people leave the company.
Performance Management: It helps set goals for employees and gives feedback to help them do better.
Learning and Development: This feature helps with training and developing employees' skills.
Succession Planning: It helps find and prepare people for important roles in the company in the future.
Employee Engagement: Some software helps measure and improve how happy and motivated employees are.
Analytics and Reporting: It gives important information and data to help make better decisions about the workforce.
By using talent management software,  businesses can make their HR work smoother and better. It helps managers and employees communicate and work together well.  This software also helps keep   good employees around and find new ones when needed. With talent management software, businesses can grow and succeed in the long run.
Paycor is super user-friendly and covers HR, payroll, and timekeeping. It comes with awesome features like applicant tracking, onboarding, and performance management. The pros of Paycor are its fantastic payroll and benefits management, as well as its customizable dashboards that give you all the info you need. The customer assistance, according to some customers, may be a touch slow, and some of the complex functions may be difficult to understand at first.
Say hello to Rippling – it is an all-in-one platform that is perfect for expanding businesses. It takes care of HR and IT, and when it comes to talent management, it's got you covered with features like recruitment and performance management. What's cool about Rippling is that it automates onboarding and offboarding, making life easier for HR folks. Plus, it has some handy HR compliance features to keep you on track. Although certain capabilities would require some training to use to their full potential, the cost may be a bit high for smaller organizations.
Pros and Cons of Rippling:
If you are all about managing employee performance, then 15Five is the one for you. This software encourages regular check-ins for feedback and goal tracking, which is super useful. The pros of 15Five include its emphasis on open communication and the helpful analytics it provides for team performance. You might need to use it in combination with other tools because it is not an all-inclusive HR solution. Additionally, some users may first find it challenging to use the platform
Pros and Cons of 15Five :
Gusto is as user-friendly as it gets! It's an HR and payroll platform with nifty talent management features. You can do applicant tracking, employee onboarding, and performance management with ease. The best part is its easy-peasy payroll and tax processing, which takes the headache out of those tasks. And it won't break the bank since it's affordable. But be aware that it can lack some of the more complex talent management capabilities included in other applications. The reporting choices might seem a little too restrictive for some particular requirements.
Workday is the powerhouse of talent management software for big companies. It's all in the cloud, and it handles everything from recruitment to talent development, performance management, and succession planning. The best part is its user-friendly interface, which makes it a joy to use. And it's got great reporting and analytics to give you all the insights you need. But be prepared, implementing Workday might take a bit of time and effort. Also, since it's designed for larger enterprises, the pricing might be a bit higher.
Pros and Cons of Workday:
In 2023, firms that want to stay competitive must invest in the best talent management software as the race for top talent heats up.
Each of the five programs discussed above has particular advantages and disadvantages.
While Paycor excels in payroll and benefits management, Rippling combines HR, payroll, and IT functionalities. 15Five prioritizes continuous feedback and performance tracking, Gusto targets small and medium-sized businesses, and Workday caters to the needs of large enterprises.
The choice of the best talent management software depends on an organization's size, specific needs, and budget. Careful evaluation and consideration of features and functionalities will ensure that businesses make the most suitable decision to optimize their talent management processes and support their overall growth objectives in 2023 and beyond.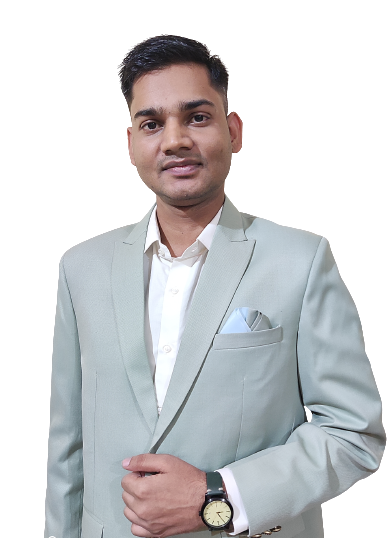 🌟 Unleash the Digital Power with Devendra Gupta 🌟
🖥️ Tech Enthusiast |Software Reviewer| Blogging Expert | SEO Guru |
Web developer 📊
🔍I tested hundreds of Software and reviewed