As the world is moving towards the era of digitization, so for many people, document scanning remains a task, while there are professional scanners available in the market, but it becomes very expensive, it is better that we use our mobile phones. You can also scan any document using your phone.
You don't need to buy an expensive printer to scan documents like most smartphones nowadays have a good camera built-in. You can use any of the below-mentioned best document scanner apps to scan documents in the highest quality.
This task can be easily done through a mobile app. This blog presents you with some of the best document scanner apps that you can download in 2022 and get your work done easily
The 15 Best Free scanner apps For Android(2022)
Kindly note, android scanner app is totally different from the barcode scanner app it is used to scan tax documents and images whereas barcode scan is used to scan QR code
Adobe Scan
Google Drive Scanner
Microsoft Office Lens
Clear Scanner
Document scanner(Doc Scanner)
Pdf Scanner,Cam scan
vFlat Mobile Book Scanner
PhotoScan by Google
Smart Doc Scanner
Simple Scanner
Fast Scanner
Genius Scan
TurboScan
SwiftScan
TinyScanne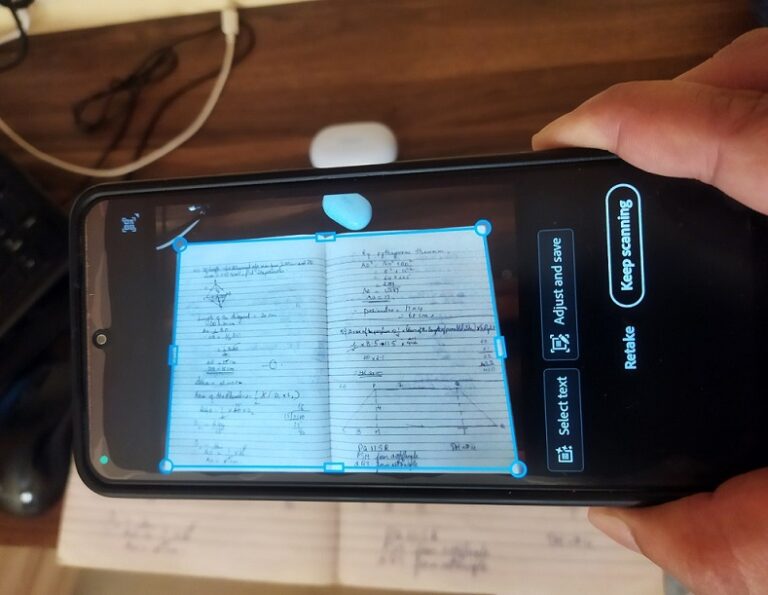 Adobe Scanner is the best scanner app for android which helps you a lot to scan note documents, forms, receipts and images and it also converts them into PDF form, once you move your phone's camera to that document. which you want to scan, it will automatically recognize the document and scan it.
It allows you to rearrange pages as needed, and you can even color-correct any page. In addition, there is a built-in OCR that lets you reuse the scanned content. You can also scan multiple pages and merge them into a single PDF file.
In addition, the document scanner app allows you to send your scanned files via email or upload them to the cloud. Overall, Adobe Scan covers almost all the essential features. The best thing about the app is that Adobe Scan is completely free with no ads.
Downloading Cost: Free (Offers in-app purchases)
Google Play Store Rating: 4.8
Watch video to Lerarn How to use adobe scanner-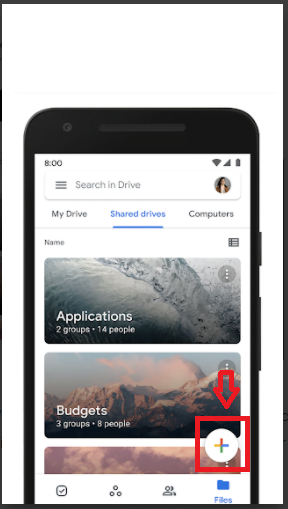 Perhaps you will not know that Google Drive for Android already has an inbuilt feature to scan documents in the app, using this you can scan any document and save it on Drive.
Although hai tool does not provide facility like in list android scanner app but it is an inbuilt application from google side in our mobile phone so we can use it without installing any other application it normally which behind scanning While it is missing a lot of features, Google has made a separate application, which is not available in all countries, for the time being, it is available in some countries, now you can search-Stack: PDF Scanner by Google Area 120 there.
After opening the Google Drive app, you will see the plus button, as soon as you click on it, you will get a lot of options, one of the above given the option for scanning which you will see in the image above. You must give permission to the camera for Google Scanner to work
Overall, the document scanner app is a good option for users who rarely use Android scanner apps and don't want a dedicated one to fill up their phone's storage.
Downloading Cost: Free (Offers in-app purchases)
Google Play Store Rating: 4.3
Image credit:Microsoft Lens – PDF Scanner
There is a great scanning app which is developed by Microsoft, very few people know about this software.
Microsof lens is a mobile app developed by Microsoft to help you easily digitize your printed or handwritten text.
With its help, you can capture any document and convert the image to PDF and a world and point file. It also allows you to save your files to OneNote, OneDrive, local storage. App Business & School Relevant for both purposes. In addition to English, it also works in Spanish,German,  and Simplified Chinese.
Downloading Cost: Free (Offers in-app purchases)
Google Play Store Rating: 4.8
Image credit:Clear Scan – PDF Scanner App
The application is a very small and very powerful scanner, I have seen it by using it on my mobile phone, it can easily scan any type of document, formes, image, card, which scans all the documents and You can do it very easily if you have low specification device, still, you can use this application.
Downloading Cost: Free (Offers in-app purchases)
Google Play Store Rating: 4.7
5.Document scanner(Doc Scanner)
Image credit:Document Scanne
A document scanner is another best free Android scanner app developed by Lufick for scanning documents and whiteboard images. you'll be able to quickly capture any document and convert images to PDF, Word, or PowerPoint files.
You can scan documents, reports, receipts, or other files and easily save them in PDF format. The Android scanner app has support for all popular cloud storage services and allows you to print your necessary files within minutes.
Document scanners are contain ads
Downloading Cost: Free 
Google Play Store Rating: 4.6
6.Pdf CamScanner,Cam scan
Image credit:amScanner – PDF Scanner app
CamScanner is the best scanner app that will turn your phone into a PDF scanner. Convert images to pdf in an exceedingly simple tap.
CamScanner helps you scan, store, sync, and collaborate on various contents across smartphones, iPods, tablets, and computers.

Features:
*Quickly Digitize Document
Just use your phone camera to scan and digitize all types of paper documents: receipts, notes, invoices, whiteboard discussions, business cards, certificates, etc.
*Optimize Scan Quality
Smart cropping and auto enhancing ensures the texts and graphics in scanned documents are clear and sharp with premium colors and resolutions.
*Extract Texts from Image
*Share PDF/JPEG Files
Easily share documents in PDF or JPEG format with friends via various ways: post on social media, send attachments, or document download links through email.
*AirPrint & Fax Documents
*Advanced Document Editing
*Quick Search
*Secure Important Documents
Downloading Cost: Free (Offers in-app purchases)
Google Play Store Rating: 4.9
7.vFlat Mobile Book Scanner
Image credit:vFlat Scan – PDF Scanner, OCR
After using this software, I got a very good result, so I comment that you can use it by downloading it. vFlat can be a scanning app that turns playable images, like books, id cards, documents,  and notes, into high-quality PDF or JPG images. vFlat automatically detects, crops, and corrects the boundary of the document. You will also be able to convert the captured image to text for viewing or copying the keywords you want.
Key Features of WeFlat
1. Automatic crop and recognition function
2. Free Text Recognition (OCR)
3. Search
4. Export to PDF File
5. Book Scanning
Downloading Cost: Free (Offers in-app purchases)
Google Play Store Rating: 4.7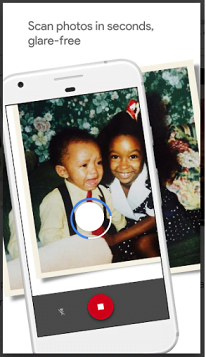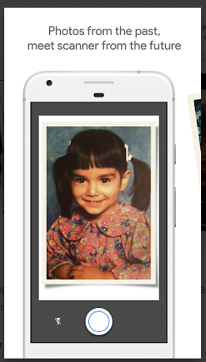 Image credit:PhotoScan by Google
Photo Scanner App is a new application made by Google, which scans an image in seconds and its result is very good, Airtel automatically detects apps.
If you're trying to find the simplest scanner app for Android, to not scan documents but to scan old printed photos, then PhotoScan by Google is the perfect appropriate you.
The Android app scans photos in a rapid and removes glare, if any, automatically. So, lighting conditions don't seem to be something you must worry about; instead, you must concentrate on finding your old photo album. The app also crops up images supported the sting detection feature.
After scanning the printed images, you'll immediately upload them to Google Photos online storage and share them together with your friends and family.
Automatic cropping supported edge detection
Get glare-free scans with a simple step-by-step capture flow
Straight, rectangular scan with perspective correction
Downloading Cost: Free (Offers in-app purchases)
Google Play Store Rating: 4.3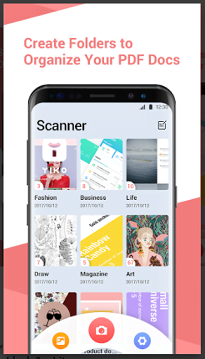 Image credit:Smart Scan – PDF Scanner, Free files Scanning
If we are talking about the best scanner apps for Android, then Smart Dock Scanner fits the category perfectly.
It includes many essential features for document scanning. It has support for OCR to read text from images in over 40 languages ​​and includes spell check. You can set the page size, enable batch-scanning mode for multi-page documents, and more. It also comes with crop and zoom features to scan pages in a better way.
Document scanner app supports output in almost all popular image formats like JPEG,BMP, GIP, PNG, and WebP. It also integrates with Dropbox, Google Drive, and other cloud storage options.
key features:
Simple, accurate, extremely fast scan docs
Smart manager files and folders
Flexible editing and multiple filter options
Professional operation: Reorder documents' format, crop, rotate and adjust color with PDF docs.
Perfect HD PDF docs
Thumbnail or list view, sort scans by folders
Cut paper clutter.
Automatically remove the page edges
Send and Share PDF or JEPG Files
Downloading Cost: Free (Offers in-app purchases)
Google Play Store Rating: 4.3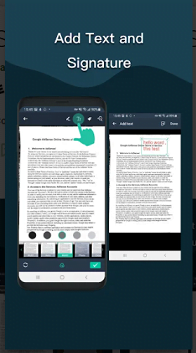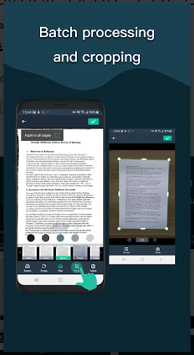 Image credit:Simple Scan – PDF Scanner App
Simple Scanner is a PDF document scanning application that turns your phone into a portable channel, you can also scan any document like a photo receipt report or any document with the help of your phone. you can name it in any folder. You can save the status thereby giving it a name.
key features:
Automatically upload JPG and PDF files to the cloud disk
Support OCR text recognition, export text.
Support importing PDF files into JPG.
Backup and restore synchronization files between multiple devices
Wifi connects directly to your computer
Support for adding tags for quick file search.
Automatically detects page edges
5 levels of contrast for clear monochrome text
 Set the PDF page size (Letter, Legal, A4, etc.).
Quick search by document title
Use a password to protect your document
Downloading Cost: Free and pro version also avilable (Offers in-app purchases)
Google Play Store Rating: 4.4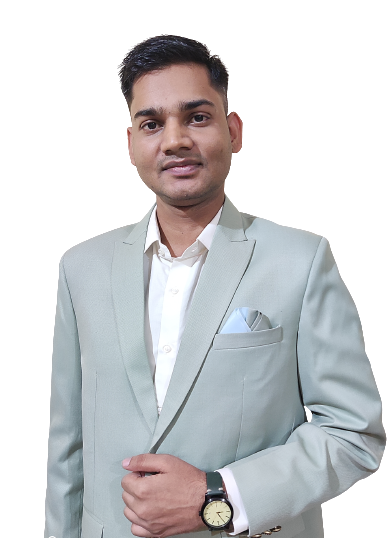 🌟 Unleash the Digital Power with Devendra Gupta 🌟
🖥️ Tech Enthusiast |Software Reviewer| Blogging Expert | SEO Guru |
Web developer 📊
🔍I tested hundreds of Software and reviewed