I've always been on the lookout for user-friendly and feature-rich video editing software as an aspiring video content developer. After conducting considerable research and receiving numerous recommendations, I decided to give Movavi Video Editor a shot. In this review, I will discuss my experience with Movavi Video Editor, highlighting important aspects, features, and pricing, as well as providing insight into whether it lives up to the hype.
What is Movavi Video Editor?
Movavi Video Editor is video editing software that allows users to edit, enhance and create professional-looking videos. It offers a wide variety of editing tools like effects, filters, and transitions, as well as features to customize videos with a built-in user interface for easy navigation. Movavi Video Editor is suitable for both beginners and experienced users and offers various export and sharing options for different platforms and devices.
Movavi Video Editor Pros and Cons ?
System Requirements for Movavi Video:
Movavi Video for Win System Requirements
Operating System: Supported OS: Windows 7/Windows 8.1/Windows 10/Windows 11
Processor: Intel i3 or better multicore processor, 2GHz or above.
RAM: 4 GB RAM (16 GB required for HD and 4K videos).
Graphics: Intel HD Graphics 5000 or later; NVIDIA GeForce GTX 700 or later; AMD Radeon R5 or later. 2 GB VRAM
Display resolution:1280 × 1024, 32-bit color
Disk: At least 5 GB of free hard-disk space for installation (SSD-Solid State Disk recommended for editing HD and 4K videos).
Internet: An Internet connection is necessary for software registration and access to online services
Video Formats: 
MPEG-1/2 Video file: (.mpg, .mpeg, .m1v, .m2v)
MPEG-4 Video file: (.mp4, .m4v, .3gp, .3g2, .3gp2)
Audio Formats: 
mp3, .m4a, .wav, .wma, .ogg
Photo Formats: 
.jpg, .png, .bmp, .gif, .tif, .tiff
Important Features of Movavi Video Editor:
Starting a video editing project becomes easy with software like Movavi – simply drag and drop different video clips to the workstation to add them. Movavi Video Editor Plus provides users with a collection of basic features to create amazing videos. You can crop, rotate, cut videos, and apply slow motion effects. Additionally, the app offers a noise-cancellation feature for editing audio and tools for making creative slideshows. Overall, Movavi Video Editor has multiple features, some of which include
Applying Effects and Filters: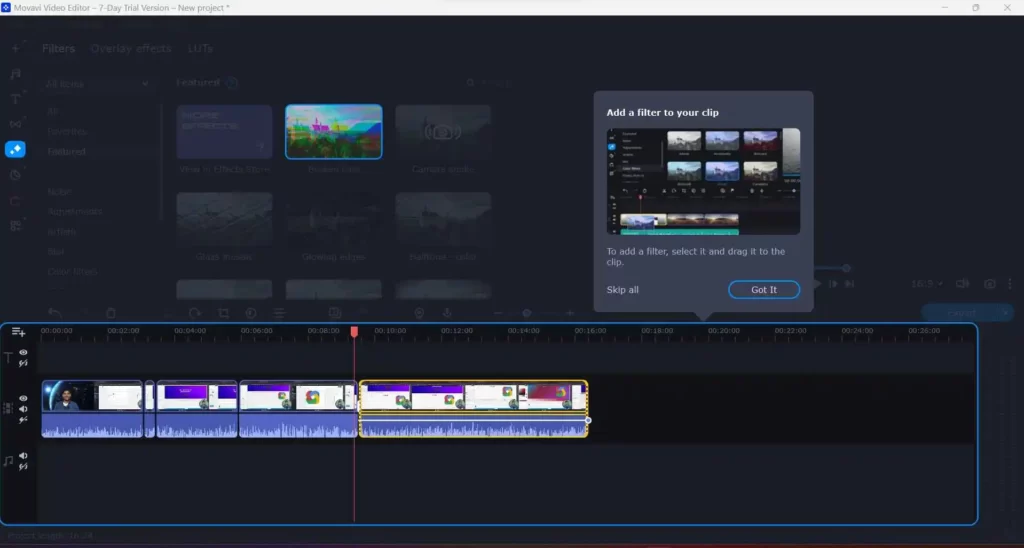 The video quality in your videos can be greatly improved with the help of Movavi movie makers. It offers a variety of professional filters such as Gamma, Deblock, Denoise, contrast, and many others. These filters are designed to enhance the visual appearance of your videos, giving them a more polished and professional look. By applying these filters, you can adjust the gamma levels, reduce blockiness, remove noise, and improve the contrast in your videos. With the Movavi movie maker, you have the tools to enhance the overall video quality and make your videos stand out.
In Movavi, you can easily create stunning slideshows using your images. The software allows you to add smooth fade at the beginning or end of the slideshow, giving it a beautiful and polished look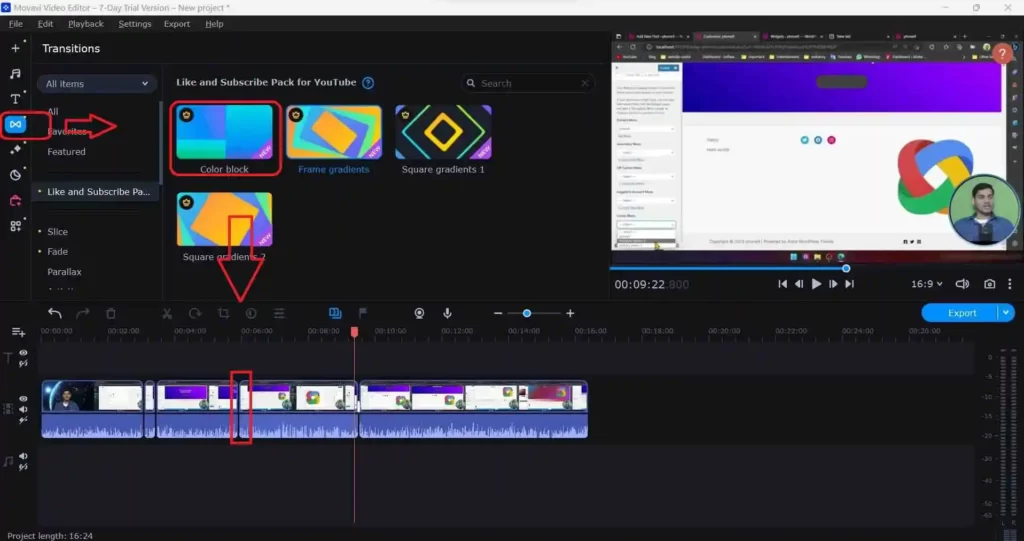 Users of Movavi photo video makers have the ability to personalize their videos by incorporating various transitions. This feature enables them to customize the visual flow of the video according to the specific preferences of their audience, enhancing the overall viewing experience.
Build-In Music and Sound Effects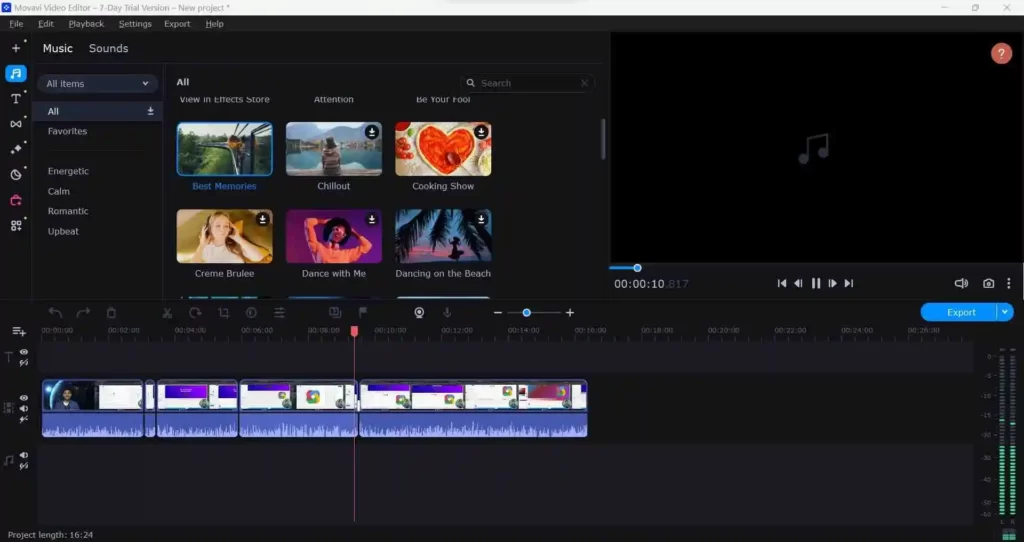 If you're looking to enhance your editing with essential sound effects, the use of Movavi Effects is highly beneficial. Movavi video maker provides a range of exclusive sound effects that make the editing process effortless and seamless. These effects contribute to creating a polished and professional final result.
What's New Features in Movavi Video Editor?
Movavi keeps its software up-to-date with regular updates and introduces new features. If you're familiar with the software, here's a summary of the latest additions in Version 2023.
AI Noise Removal:AI Noise Removal is a crucial tool for improving the watchability of videos recorded with smartphones. It effectively reduces background noise, enhancing the overall audio quality and making the viewing experience more enjoyable.
AI Background Removal: AI Background Removal is an effect commonly found in photo editing apps, and now it's making its way into the world of video editing, which poses more challenges. This feature eliminates the need for shooting on a green screen, making it a convenient option for video creators.
Direct Upload to TikTok: TikTok, despite facing regulatory concerns, continues to thrive as a captivating alternative to YouTube for social video content. As a result, the ability to directly upload videos to the platform proves immensely valuable, granting users a convenient and seamless experience in sharing their creative content.
New YouTube frames: As the primary hub for social video, YouTube remains a cornerstone of online content. To cater to users of Google's esteemed platform, Movavi introduces exciting new features and enhancements, providing them with a touch of brilliance and innovation.
Movavi Video Editor Pricing?
When you're learning how to edit videos with Movavi Video Editor, it's always good to see real examples of how it's done.watch below video" How to make a video in 5 minutes "
How to make a video in 5 minutes
Top FAQ for Movavi Video Editor
Is it easy to create moving pictures using Movavi?
Absolutely! Creating moving pictures using Movavi is a breeze. This video editing software provides a user-friendly interface and intuitive tools that make the process incredibly simple. With Movavi, you can effortlessly import video clips or images, apply transitions, add effects, and edit the timeline to bring your pictures to life with captivating motion. Whether you're a beginner or have some experience in video editing, Movavi's accessible platform empowers you to create dynamic visuals with ease. Its wide range of features and customization options make it the perfect choice for adding motion and creativity to your projects.
Is Movavi Video Editor good?
Yes, as a reviewer, I can attest that Movavi Video Editor is a highly capable and reliable software for video editing, offering a range of features and a user-friendly experience.
Is Movavi Video Editor safe?
Yes, I can assure you that Movavi Video Editor is safe to use for video editing purposes.
Movavi Video Editor is a user-friendly tool designed for individuals looking to create videos for the web or share them with loved ones. it is better for youtube creators it offers unique features to produce impressive video projects. The company is actively expanding its capabilities, with upcoming enhancements expected to include additional content creation tools alongside the existing Movavi effects. To fully enjoy the benefits of Movavi Pro, it is advisable to invest in a lifetime license, ensuring long-term access to all the features and functionalities the software has to offer.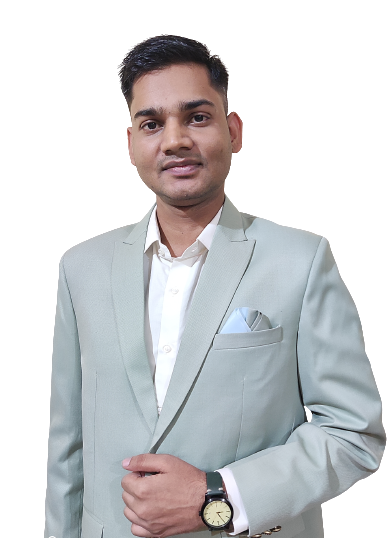 🌟 Unleash the Digital Power with Devendra Gupta 🌟
🖥️ Tech Enthusiast |Software Reviewer| Blogging Expert | SEO Guru |
Web developer 📊
🔍I tested hundreds of Software and reviewed