VLC Media Player by VideoLAN is a free and open-source multimedia player program that runs on all platforms. VLC in particular is free to use on Android, Windows, Mac, Unix, iOS, Linux, and other platforms.
While this program is well-known for its media player capabilities, it also has video and audio conversion capabilities. With this media player and converter, you have access to all of the necessary codecs, including MP3, MPEG-4, MKV, WMV, H.264, and WebM, without the need for additional codec packs.
VLC is a free and open-source cross-platform multimedia player and framework and can play most multimedia formats as well as audio CDs, DVDs, VCDs, and many streaming protocols.
VLC Media Player Pros and Cons?
VLC supports a wide range of video and audio formats, giving you the impression of completeness. You will be able to work with practically all common media formats without difficulty.
Video: WMV, MPEG-1/2,H.263/H.263i, DivX, MPEG-4, XviD, 3ivX D4, H.261, H.264, AVC, Cinepak, Theora, Dirac/VC-2, MJPEG, CMML, KateSorenson, DV, On2 VP3/VP5/VP6, Indeo Video, DVD, SVCD, CVD, DVB, OGM,Real Video
Audio: AAC,MPEG Layer, MP3, TrueAudio, APE, Real Audio, Alaw/µlaw, AMR (3GPP), MIDI, Vorbis, AC3, E-AC-3, MLP/TrueHD>3, ADPCM, QCELP, DV Audio, QDM2/QDMC, MACEDTS, WMA, FLAC, ALAC, Speex, Musepack/MPC, ATRAC 3, Wavpack, Mod, LPCM
Creating Audio and Video Effects
Convert Video Files
Play and Download YouTube Videos
Stream Media over Network or Internet
Take a Snapshot
Video Wallpaper
1.Creating Audio and Video Effects
Many times it happens to us that the audio and video on the media file are not well synchronized and it looks very annoying.
Most of you may be interested in learning how to fix problems, as well as adding a few additional effects to create personalized videos.
Simply launch the VLC media player on your laptop and browse the Toolbar.
Now, from the dropdown menu, select Effects and Filters. Choose between a video effect or an audio effect. It will allow users to apply a variety of effects and compare the results side by side. On the VLC media player, adjusting properties such as color and brightness is much easier. To have your audio and video files completely synchronized, go to the Synchronization page; the action will be
You'll be happy to know that VLC media player allows users to convert their media file formats without the use of an additional plugin. To continue with the conversion, go to the Media option and then select Convert/Save from the drop down menu. Now, click the Add button to select your file, and then click the Convert option from the drop down box in the bottom right corner of the screen.
3.Play and Download YouTube Videos
Although VLC cannot let you directly download YouTube videos from the internet, it can help you download video links to your own player. If you want to watch a YouTube video using VLC, go to the Files menu and then open the network stream. Paste your YouTube URL there, and your video will begin to load shortly. If you want to download this video, go to Tools and then select codec information. Now, copy your text from the location box shown at the bottom of the screen.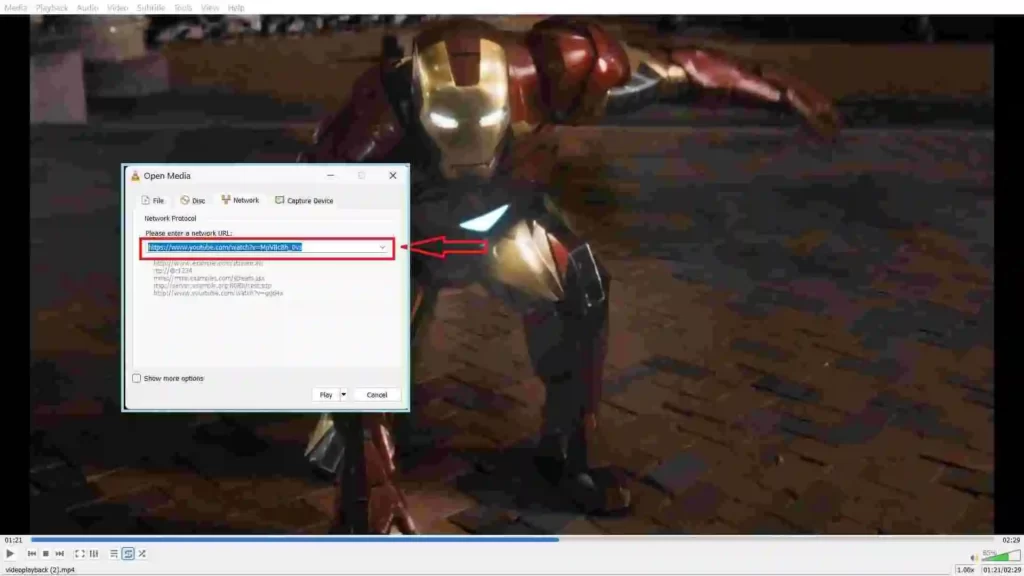 4.Stream Media over Network or Internet
VLC can play media over the local network as well as over the Internet. To begin, click on the Media menu option on the VLC window, then choose Stream from the drop-down menu, add your media file and finally choose the Stream option. VLC can be used as a media server, allowing you to control your network-streamed video.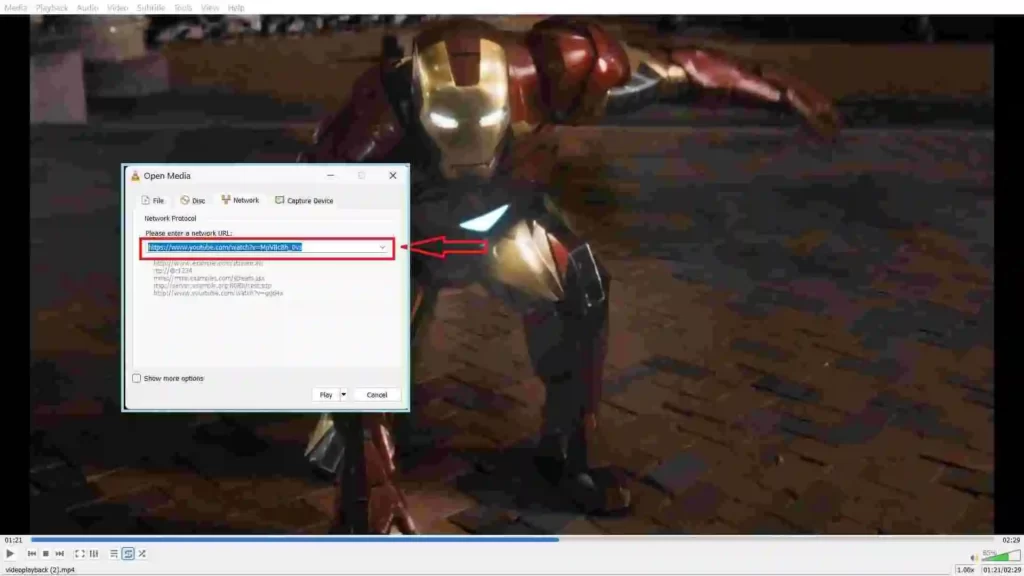 Many times, you'll want to make a snapshot of your movie; utilize VLC to do it. On Windows and Linux, utilize the Shift+S shortcut, but Mac users can use the CMD+ALT+S command. The image will be stored directly to the correct folder of your short clip.
You can make a video wallpaper for your desktop with VLC, which is one more surprising thing you can do with it.  Select the Video option from the top menu below the Output drop-down box. Choose video wallpaper.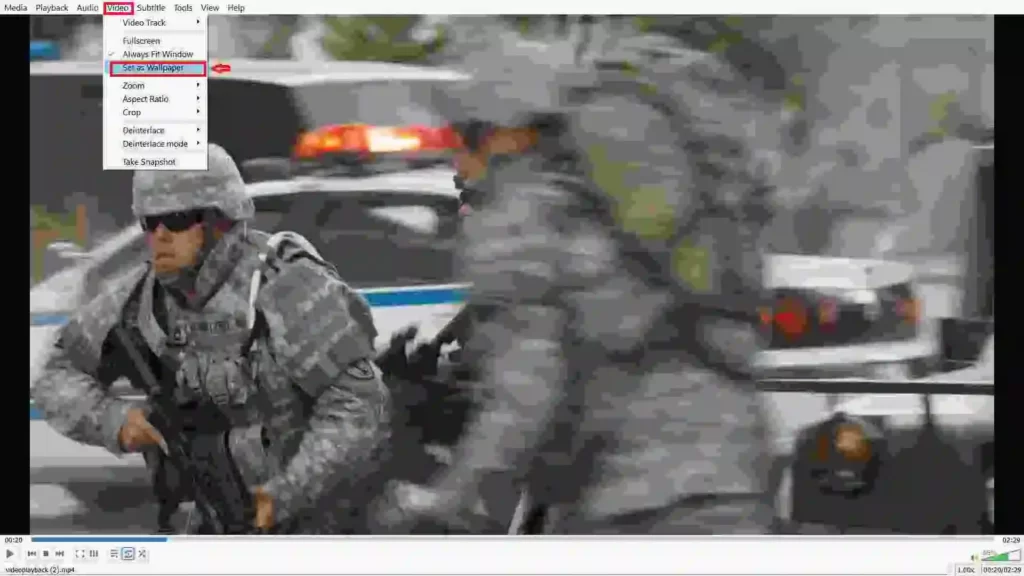 During the wallpaper video, you can perform different tasks at the time of watching the video.see below image
VLC Media Player is without a doubt one of the best utilities available. It has a ton of fantastic capabilities and can handle almost any video clip you can think of.
VLC Media Player is lightning fast, plays formats that haven't been supported for years has superb features for adjusting video and audio playing, and does all of this without the use of malware, advertisements, or other extraneous components.
how to use vlc in Hindi watch below video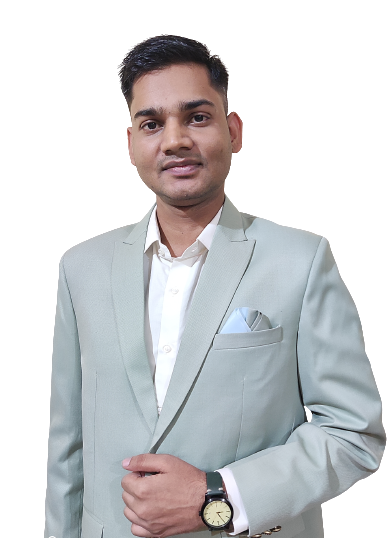 🌟 Unleash the Digital Power with Devendra Gupta 🌟
🖥️ Tech Enthusiast |Software Reviewer| Blogging Expert | SEO Guru |
Web developer 📊
🔍I tested hundreds of Software and reviewed