let's first start with the primary most important question.
What is blogging? 
Why should we start blogging? 
How to start a blog In 2021?
If you do not, then you will come to the right place to know the blog. In 1994, when blogs began, a blog was more than a personal diary that people shared online. In this online journal, you can talk about your daily life routine or share the things you were doing. Then, people saw an opportunity to communicate information in a new way online through blogging. Thus began the beautiful world of blogging.
So, you want to start a blog, huh? great thought!
Why should we start blogging? 
There are many reasons to start a blog,Some people blog for hobbies, some people blog to earn money, and some others to grow their existing business
The main purpose of blogging is to connect you to a different audience. send quality content to your website is to boost your traffic. Blogging allows you to reach millions of people who use the Internet. Blogging can help you promote your business or yourself. Blogging works as a method to attract viewers because it gives them some value before asking for anything in return.
In short, blogging has become one of the most popular, coveted professions today
2.Let us learn how to start blogging in 2021.
This guide takes 10 minutes to read (~1800 words). Yes, that might be a lot of reading, But I am sharing everything that new bloggers need to know to start a blog in 2021. You can take your time to read.
Step #1: Select a perfect niche for your blog​
You have to select the right niche for your blog.
1. You need to make sure a niche has enough audience interest—topics people searching
2.Make sure to pick a niche that you are the most interested in and you enjoy talking on the same topic.
3.Pick a smaller niche
4.Make sure it's profitable
5.Do market research
Step #2: Choose a blogging platform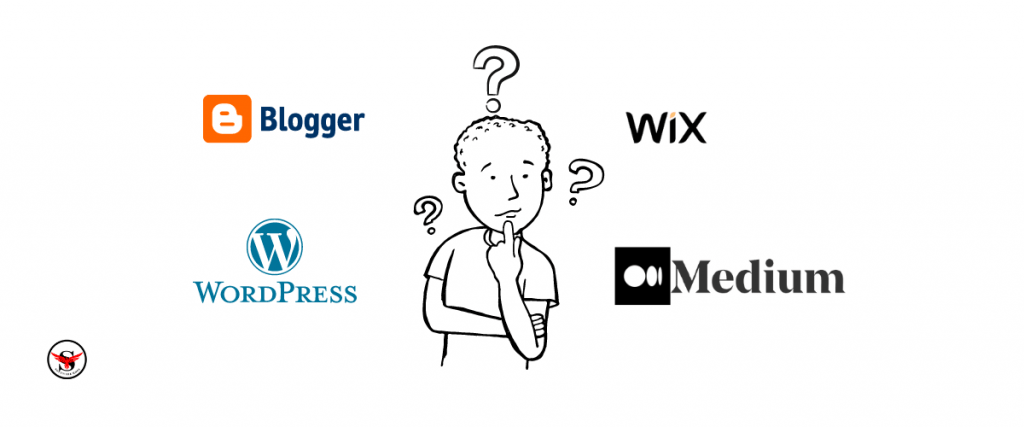 The first thing you need to worry about is deciding which platform you're going to build your website with. You should preferably choose a user-friendly platform for building your website
There are numerous website building platforms in today's date, each having different functions and features. 
WordPress is clearly the most preferred and used website building platform, it's completely free.
Let me list down the key factors that give WordPress
It's totally free.
Beginner and User friendly.
No coding required. Highly customizable and easy to use.
Responsiveness and compatibility.
Best SEO Tool(plugin)
WordPress.com

–

This is a free basic blog hosting service that's easy to use. You'll have to put up with WordPress ads and branding unless you pay a monthly fee, and you can't put ads on your site. There are also limited options for customization and expansion.

Medium

–

With Medium, the emphasis is on the writing rather than design, and it's used by lots of journalists, writers and experts. It's a great way to share your work with a particular community, but you can't run any ads and it's difficult to create your own personal branding.

Blogger

–

Google's free blog hosting service, Blogger, is really simple to use. But, the customization and design options are very limited, and there aren't a lot of options if you want to add new features.
How much does it cost to start a blog?
The cost of each platform varies as per feature and service
Step #3: Get a domain name.
A domain name is simply the web address that you will type into the search or URL bar to navigate to your site.
Users who know your domain (Example – Softwarehope.com) You can just type it in the address bar of your browser.
Your domain name can either be chosen by purchasing your own custom domain name through your favorite website builder, or You can buy it yourself through the online domain registrar Godaddy
Choose  domain Something like yourblogname.com
For many new bloggers, it's tempting to start a blog using free hosted platforms such as Blogger.com.
However, it's important to understand that "free" always comes with some limitations And disadvantages.
1.You'll be subject to their rules and restrictions
2.The provider will put their own ads on your site
3.your blog name will be set as a subdomain(examples: your blog.blogblooger.com)
But, if you're serious about starting a blog, you'll have to start paying for full services and purchase  your own domain name soon
4.Such websites can be taken down any time without any notice
5.You can't make money from a free website
Your domain name may be the highly popular "dot com", or it may be country or niche-specific. The common rule is to get a "dot com" domain, but some of the other extensions can be used too. For eg. "dot net" or "dot blog". 
Step #4: Get a web hosting account
You will start by picking a hosting plan. If this is your very first blog, you can go with the normally Basic plan. Later, you can easily upgrade to a premium or Choice premium plus plan once your blog starts growing.
Step #5: Starting a blog on Blogger or WordPress
After choosing a domain name, selecting a reliable hosting service provider will be one of the most important decisions you make
To a great expanse, the performance and functionality of your site will depend on your web hosting. The web host makes sure your blog is available 365day-(24X7) to potential readers and it's where your contents and files are stored online.
Maximum hosting companies will also provide you a free domain service for the first year when you buy their services. 
Step #6:Select a theme and templet for your blog post
WordPress has lots of templates or 'themes' for you to choose from – take your time to decide on one that suits both your personality and the theme of your blog.
Opt for something simple and clear, with space for large images and easy-to-read fonts 
Inside the WordPress dashboard, under the "Appearance" tab, click "Themes". You will be presented with some popular options. You can click on the website WordPress.org  Themes button and search for free themes. There are more than four lack themes available on WordPress.org.
Step #7: Optimize your blog content for SEO
4 Tips To Optimize Your Blog For SEO
1.Plan your content based on keyword research:
Through search engine optimization your blogs will become easier to find visitors and search engines.
optimization your blog's website properly, you need to start by doing research into the important keywords. Keyword research such as keyword analysis helps you to determine which topics your target audience is interested in based on search engine optimization data.
This ensures that you are writing about selected topics that people are actually searching for. it's a special way to come up with new blog topics.
Hear you can tool for keyword research like https://whatsmyserp
2.Make your blog easy to read
Readability is an important ranking factor for search engines. Therefore, it's important to use short or smaller paragraphs, short sentences, smaller paragraphs, punctuation, headings, and bullet points.  We suggest using images and optimized and white space around the text to make your text easier to read. Moreover, it's important to use a correct hierarchy when you use headings. Your main title needs to be an H1, and subheadings need to be H2 or lower (like H3, H4, etc.)
Link to at least one of your own articles in your blog. This helps users easily navigate to other pages, these links will create a relationship between your web pages. it will ensure a link back to your website with a different article if your article gets shared by another website. Creating good content increased the shareability and chance that other websites will link to it, so aim to create quality content
Make sure that you do not copy text (both from external content on your own website or from internal content ). Every text on every page must be unique.
Step #8:Publish blog content
A blog page provides content or information to the readers. These are Standard pages that bloggers use include: About, Contacts,  Services. A page also can be evergreen content with information that continues to be relevant to its readers. For eg, this guide you are reading right now.
Prepare Main pages  like-Homepage, About us, Contact,Services
3.FAQs before starting a blog
There is most commonly a question about blogging is How to start a blog In 2021?. Answering these questions will help you to create clear goals for your blog.
>Why are you starting a blog?
Blogging can be amazingly valuable to a variety of people and for a variety of reasons. Blogging is not just for businesses!! I've benefited personally, professionally, and financially from blogging. Writing a blog has actually become one of my favorite hobbies. I recommend blogging to almost everyone I meet. Here are some of the most important reasons why I think YOU should start blogging immediately. Some   following main  region to start blogging
1.Establish Authority
2.Attract an Audience
3.Create Opportunities
4.Tell Your Story
5. Make Money
Is Blogging Dead In 2021?
No blogging isn't dead in 2021……or in future
"Is blogging still as relevant and profitable as it was ten years ago, or is the 2021 version of it a mere shadow of its former self (i.e. dead)?"
>How do you start a blog for free?
The best things about blogging are that it's totally free to start without paying extra money, while you can spend a ton of money on everything from a custom domain name to a special website theme, you certainly don't have to 
Anyhow, it's important to understand that free always comes with limitations And disadvantages.
1.You'll be subject to their rules and restrictions
2.The provider will put their own ads on your site
3.your blog name will be set as a subdomain(examples: your blog.blogblooger.com)
But, if you're serious about starting a blog, you'll have to start paying for full services and purchase  your own domain name soon
4.Such websites can be taken down any time without any notice period
5.You can't make money from a free website
> How do I learn WordPress? and How to start a blog In 2021?
You can know from the YouTube channels that there is a lot of content about WordPress. If you want me to make a video on this subject, comment below
Our conclusion, You can achieve thru blogging  1.Establish Authority 2.Attract an Audience 3.Create Opportunities 4.Tell Your Story 5. Make Money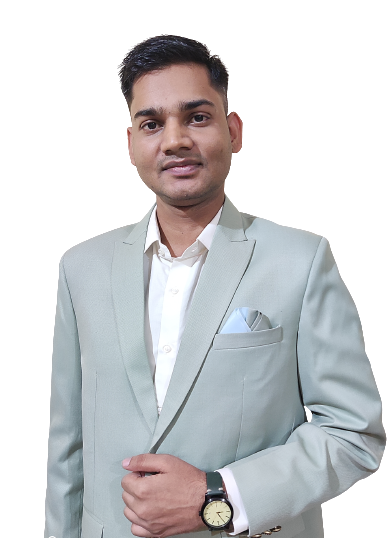 🌟 Unleash the Digital Power with Devendra Gupta 🌟
🖥️ Tech Enthusiast |Software Reviewer| Blogging Expert | SEO Guru |
Web developer 📊
🔍I tested hundreds of Software and reviewed