Monday.com is a cloud-based online collaboration app that allows you to collaborate with others regardless of their location. Customer Relationship Management software provides unified tools for managing all customer-related data in a single solution. A CRM solution can automatically track customer data without the need for time-consuming and error-prone manual input. CRM Monday software helps with lead conversion and customer retention.
With a centralized view of customer data, CRM Monday systems can help improve all departments of your business, from marketing and sales to customer experience and support. With access to customer interaction data, you can strive to provide a frictionless CX strategy for after-sales care and maintain a positive relationship between customers and your company.
CRM Monday Pros and Cons?
Important CRM Monday Feature
Some of the unique features of a CRM Monday solution that could benefit your business are as follows:
User-friendly UI and Dashboards
Contact Management andEmail Integration
Workflows and Automation Tools
Task Management
Calendar Integration and Management
Tracking all customer interactions
Document Storage
Lead Scoring, tracking, and lead nurturing
Social CRM Monday Integration
Lead Management
Analytics and Reporting
Mobile apps
User-friendly UI and Dashboards CRM Monday

CRM software is one example. The ability to build out the site of your dreams with an abundance of customization tools is one of Monday's standout features. You can design your own layout or choose from over 200+ available templates. Communication can be customized as well. You can create pipelines to match your sales cycles, create custom email signatures, and even automate some of your more mundane processes. Best of all, none of these tools require you to be a software programmer to use them.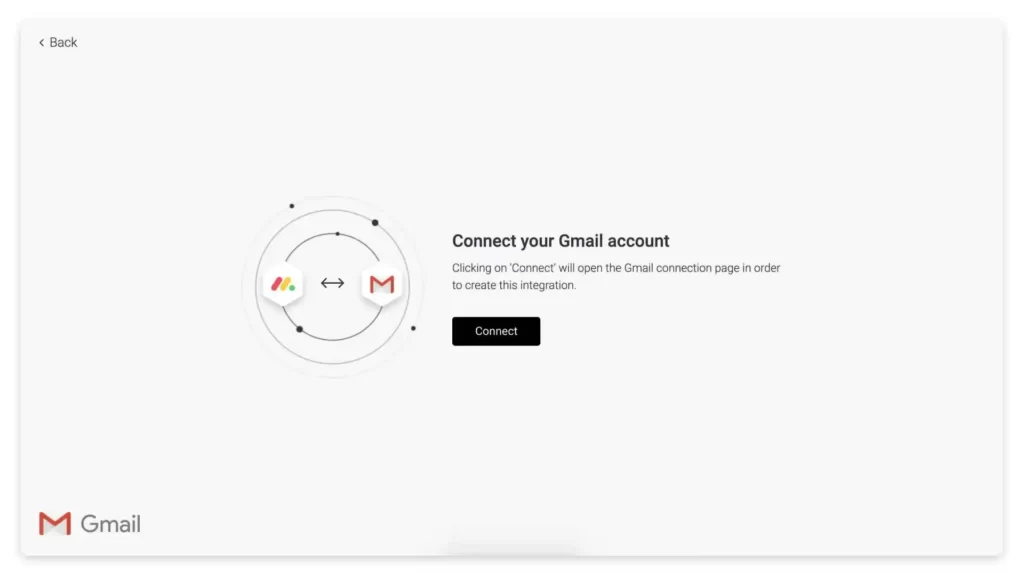 Monday CRM, with the exception of its free plan, allows you to store an unlimited number of contacts in your ever-growing database. The software integrates with both Outlook and Gmail, allowing you to keep all of your customer communications in one place. You can even keep track of your interactions with customers for future reference. When importing data, the system detects duplicates and merges relevant information to reduce clutter. A customizable interface makes it simple to view all of this information in the format that is most appropriate for your business.
Workflows and Automation Tools
Monday CRM has a multitude of automation features.
This means that you can easily automate the majority of your tasks and simplify your life. You can automate tasks, workflows, and other processes.
When one team member has completed his or her portion of the project, you can automatically pass it on to the next member without having to do it again.
It also notifies the group member via Slack or any other channel you specify. This means you can work on projects with other team members without having to worry about communication.
After each phase of the project is completed, the next group members are notified, and updates are made; Monday CRM will continue to automate the steps and inform all concerned team members.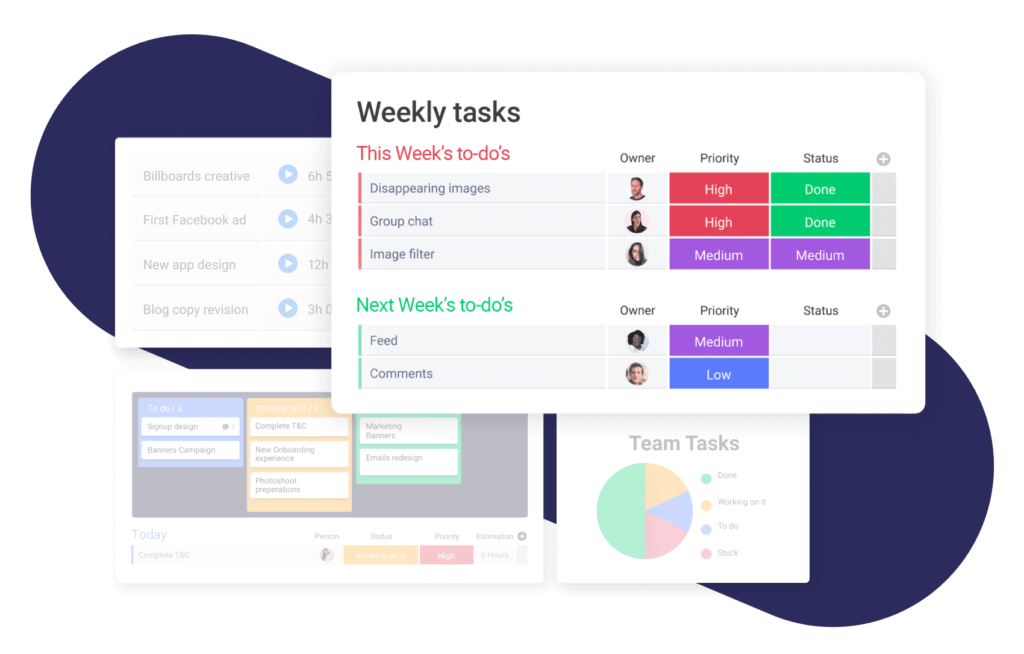 This is Monday.com's bread and butter when it comes to Monday project tracker and task management. These facilities have many functions. Most important are the visual task, and time-tracking user interface options. calendar view, project, timeline, Gantt chart, map, workload, and other features are available. Many points are awarded for usability, as the project boards operate on a pretty attractive drag-and-drop system. Monday Task Manager includes templates for everything from customer support online tickets to sales funnel management. You also get a nice Monday.com to-do list tool.
The CRM application Monday has hundreds of lead management templates that your team can use when collaborating to find new sales opportunities. Leads can be collected through website forms or email marketing campaigns, and Monday will automatically fetch the contacts. Various charts and views show where customers are in the lead process, as well as who you've lost and won. With over 20 column types, you can customize these views to meet any and all needs.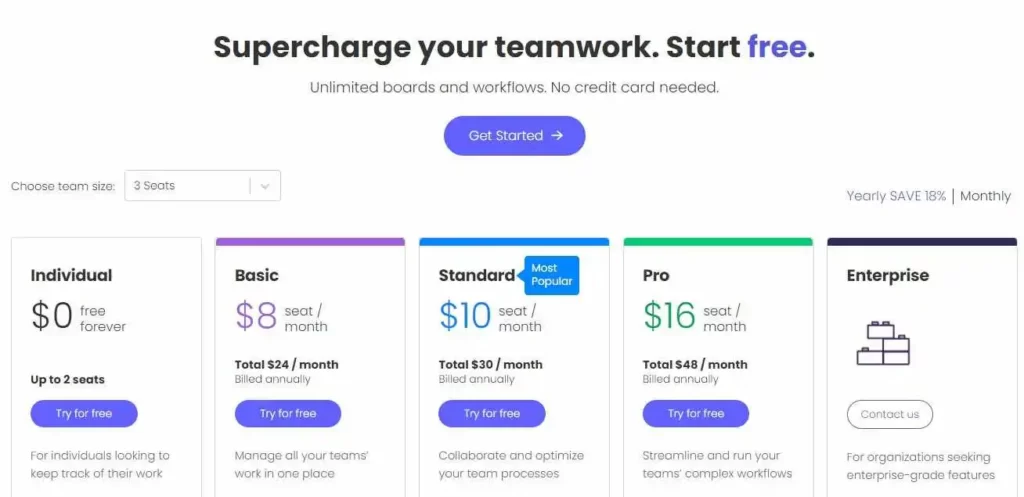 Monday.com pricing is unique in that the cost is ultimately based on the number of seats required in addition to the plan selected. Paid plans require a minimum team size of three seats. While most established teams won't have a problem with this, it could put the platform out of reach for smaller startups. While the free version is limited to two seats, small businesses should look into other project management and CRM platforms on Business. There are four plans-
Basic Plan
Standard Plan
Pro Plan
Enterprise Plan
CRM Application Monday is all about making it easy for customers to interact with you and generate new leads. By keeping customers engaged, you increase your chances of new and repeat sales as your company grows. Monday CRM's various tools can benefit any size business, but those with smaller teams will get the most bang for their buck. In any case, the amount of time and energy saved should more than make Monday worthwhile.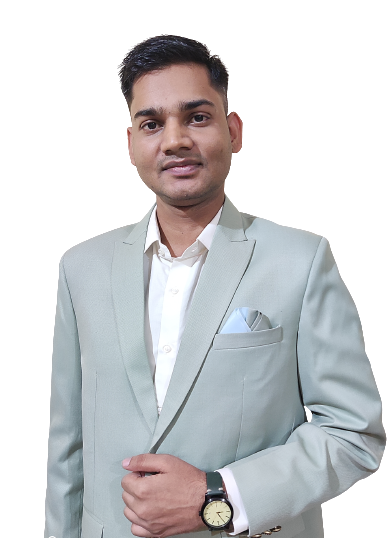 🌟 Unleash the Digital Power with Devendra Gupta 🌟
🖥️ Tech Enthusiast |Software Reviewer| Blogging Expert | SEO Guru |
Web developer 📊
🔍I tested hundreds of Software and reviewed