If you want to know about antivirus software then you are in the right place to understand and learn antivirus software. this post all about "Frequently Asked Questions about Antivirus Software"
1.What is antivirus software? Why does my business need antivirus protection?
Antivirus is a kind of software used to prevent, scan, detect and delete viruses from a computer. after installation, most software runs automatically in the background to provide real-time protection against risky virus attacks.
Virus protection software helps to protect your hardware and files from malware such as Trojan horses, and spyware, and may also offer additional protection such as customizable firewalls and website blocking.
Today, the world has increased cyber threats. It has become necessary for us to use antivirus to protect your business's data.
An increasing number of cybersecurity threats are specifically targeted at small businesses, with ransomware especially being a cause for concern.
Cyberthreats are always evolving. As web browsers and operating systems have developed to more effectively stop viruses, cybercriminals have also been devising new types of attacks.
2.why do I need antivirus software?
Every day, there is a lac of new viruses on the Internet which can corrupt your computer, delete or steal your important data. Antivirus is a program that protects your laptop computer or netbook against these threats by detecting and removing viruses or other malicious programs.
3.Which antivirus software to be chosen for my business?
The free software easily you may get with your laptop or pc is NOT free for business users. It is free only for home users or personal. Hence the free software. On top of that, free software doesn't usually have the best technology required to protect against the newest threats in cyberspace. Also, buying one license and using it on three PCs is not permitted in a business environment.
Here are the 7 steps you need to take before selecting the right Antivirus software for your small business.
1.Check what systems you have
2.Check the performance on the PCs?
4. Is after sales support available?
5.Does it protect your systems?
6.Is the package bundled?
4.Will antivirus software slow down your computer?
Running any program or software on your computer will slow it down and antivirus software is no exception.
Whenever you run a scan, take all CPU and GPU for the same process. the program will use CPU and GPU cycles to get the job done. If you happen to be running other programs at the same time they are using a notable amount of processing power, then you may notice some slowdown.
Overall, the impact should be insignificant, especially if you are using the latest version of a computer, but some antivirus programs are bigger resource hogs than others.
5.What are the main types of computer viruses that exist today?
There are different kinds of viruses today that affect computers, mobile, devices, and networks. These can be mainly classified as
File infector viruses–That infects program files, especially .exe and files.com. This can infect other files when an infected program is run from a hard drive.
Macro viruses– The most common virus type, those that infect saved data files.
Other types of viruses include email viruses (macro viruses that spread through emails)
Master boot record viruses– That reside in the memory and infect disks
Multipartite viruses -Those that infect both boot records and program files.
Using Free Antivirus software is not always the best solution for your pc and laptop. The problem with these priceless programs is that they usually cause more harm than good as they offer only a minimum level of protection.
Free doesn't necessarily require you to offer the best functionality. In fact, a number of free antivirus options offer excellent malware and Jung protection. Even Windows Defender, which comes baked into Windows 10 and Windows 8.
The disadvantage of Free Antivirus versions:
Unnecessary programs or toolbars

Annoying adverts and popup windows urging you to upgrade

Less frequent viruses-signature & updates

Less scanning options than paid Antivirus versions offer
7.why my pc(laptop) is running slow despite having antivirus software
If you have downloaded a free version of the Antivirus Software for your PC might be infected and the virus is affecting the computer's performance. However, a paid Antivirus software can slow down your laptop or pc too. Most of the paid versions try to offer different services which make them big and 'heavy' for your laptop and pc
8.why do I need antivirus software for my pc and mac?
Antivirus is necessary even if you're on a Mac or Windows device, which both come with some level of virus protection inbuilt. For total protection with endpoint protection and response, and blocks against malware and potentially unwanted programs, it's best to install a third-party antivirus software
9.Am I got the right antivirus software?
If you say yes to all the below statements then you have the right Antivirus protection
My Antivirus software is not slowing down my computer

Antivirus software is up to date

I don't have any viruses, spy popups, strange messages & when I turn my PC on and log i
10. I've downloaded a new antivirus program, do I need to uninstall the old one before running it?
Absolutely, yes.
Although there is always a special case to the rules, two antivirus programs should typically never meet up on the same system and same time – they don't play nicely together and maybe even detected each other's database of virus signatures as a threat.
The answer, therefore, is to always uninstall one antivirus program before installing another.
It's just good practice.
If you are simply upgrading your existing antivirus software to a newer version of the same product, there is no need to uninstall the older version first just Install over it. However, if the new version is two or more versions newer than the old one, then you will want to uninstall the old version before installing the new version. Again, anytime you uninstall an existing antivirus product, be sure to reboot the computer before installing the new software.
11.Why Does One Scanner Detect a Virus When Another Does Not?
Antivirus is largely signature-based. The signatures are created by the individual antivirus software vendors and are unique to their products (or the products that use those particular antivirus scanning engines. Hence one vendor may have added detection (i.e. a signature) for an individual malware while another vendor may not have. For this reason, it is oftentimes better to run two different anti-virus applications
12.How to remove or uninstall an antivirus program?
There are many different antivirus software on the market. as told you above If an antivirus is already installed on your laptop or pc and you want to install a different antivirus on the laptop, you must uninstall the current antivirus program first. Below are the steps on how to uninstall antivirus software.
1.Uninstall through the Start menu
Firstly, click on the Windows 8 & 10 Start menu. To do this, click Start, All Programs, and look for the antivirus software in the list of programs.
When you find the antivirus program in the list, right-click and uninstall, click the uninstall option or follow the prompts to complete the uninstallation of the antivirus software.
2.Uninstall through Add or Remove programs
Secondly, add or remove the program thru the control panel option.
go to the control panel by searching all program lists.
enter in control pannel choose program option
after that click to program and features option.
all list of the program appear to select your program and right-click to uninstall
3.Bad online antivirus program
In some situations, an antivirus program cannot uninstall because it or the software used to uninstall it is bad, corrupt, or missing. In these situations, you must download an uninstaller program from the antivirus scanner company's site to remove all files associated with the antivirus. example-
Running a business has become harder because there are not enough workers, problems with getting supplies, new technologies, taking care ...

Print Fulfillment Software is super important nowadays. We all know that! The Print Fulfillment Softwares today are really flexible. And ...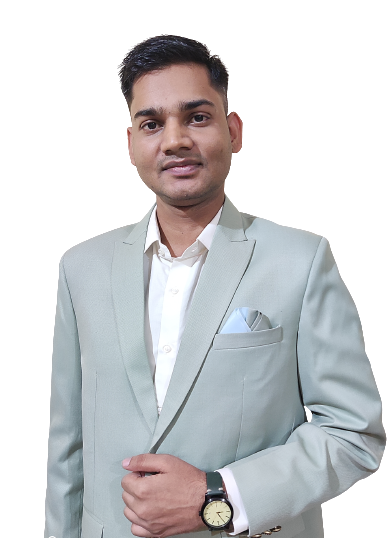 🌟 Unleash the Digital Power with Devendra Gupta 🌟
🖥️ Tech Enthusiast |Software Reviewer| Blogging Expert | SEO Guru |
Web developer 📊
🔍I tested hundreds of Software and reviewed