In the fast-moving world of healthcare, reliable medical billing software is essential for small businesses. You will know that today many software have come in the market, it has become very difficult to choose the best software, but there is no need to worry, in this post we will tell you which one is the best medical billing software. Can We'll examine five free medical billing software options in this post, including EcoGreen Express, eVitalRx, SimplePractice, NextGen Office, and Thernest, and evaluate their features, benefits, and drawbacks.
List of medical billing software
EcoGreen Express
eVitalRx
SimplePractice
NextGen Office
TheraNest
EcoGreen Express is a user-friendly and efficient medical billing software designed to cater to the needs of small healthcare practices. With its intuitive interface, it simplifies billing processes, allowing users to manage patient information, generate claims, and submit them electronically. Though it may lack advanced features found in paid alternatives, EcoGreen Express offers a streamlined solution for smaller practices seeking a straightforward billing system.
Best medical billing softawre "EcoGreen Express" pros and cons
eVitalRx stands out as a comprehensive medical billing software that integrates electronic health records (EHR) with billing functionalities. While it targets small to medium-sized healthcare providers, its combined approach may result in a steeper learning curve for users. However, the advantage lies in its customizable nature, making it suitable for various specialty practices. Electronic claims submission ensures faster reimbursement, though users should be mindful of potential security concerns when handling sensitive patient data.
SimplePractice is an all-in-one practice management solution personalized for individual practitioners and small group practices. Alongside medical billing, it offers features like appointment scheduling, secure messaging, and client management. While its user-friendly interface and easy setup make it an appealing choice, the free version may impose limitations on the number of clients or claims processed. For smaller practices seeking a straightforward solution, SimplePractice proves to be an efficient option.
SimplePractice pros and cons
NextGen Office provides free medical billing software geared towards streamlining administrative tasks for smaller practices. Its automated billing processes and customization options cater to various specialties. The user-friendly interface, coupled with responsive customer support, contributes to its appeal. Users should be aware that the free version may not receive regular updates or maintenance, and that some sophisticated features are only included in the expensive editions.
NextGen Office pros and cons
Specifically designed for mental health practitioners, TheraNest offers free medical billing software as part of its practice management solution. The software focuses on simplifying billing and insurance claim processes, making it a valuable tool for mental health practices. While it may lack the extensive features found in more comprehensive systems, TheraNest's user-friendly billing and claim submission process make it a suitable choice for mental health practitioners seeking an accessible solution.
Choosing the right free medical billing software for your small business involves careful consideration of your specific needs and practice requirements. While EcoGreen Express, eVitalRx, SimplePractice, NextGen Office, and TheraNest offer valuable solutions, they each come with their own set of pros and cons. Evaluate each option thoroughly to find the one that aligns best with your practice's goals, ensuring efficient billing processes and improved patient care.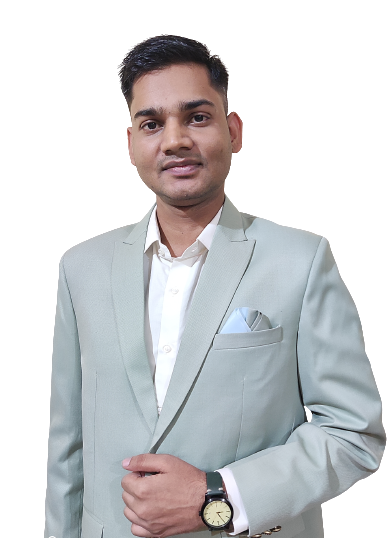 🌟 Unleash the Digital Power with Devendra Gupta 🌟
🖥️ Tech Enthusiast |Software Reviewer| Blogging Expert | SEO Guru |
Web developer 📊
🔍I tested hundreds of Software and reviewed