Drive is probably one of the best cloud collaboration tools out there but is lacking when it comes to syncing features, security, and backup options. This file-sharing platform allows users to store and share contacts, photos. Read our full Google Drive review in detail.
Google Drive is simply a cloud-based storage option that gives you the ability to keep your photos, videos, and other files on their server. Technically speaking, All file synchronization  drive servers we can easily access these file from anywhere on the globe
Google Drive also comes with an office tool rivaling the heavyweights from Microsoft Office, including:
2.Lets introduce google drive company
This a Google company product now with its ecosystem of apps, services, and hardware. Google launched  Drive in 2012, and it has since become the most used cloud storage service on the globe, with more than a billion users worldwide and trillions of files stored on its servers.  
However, as we know Google's thoughts about privacy have always raised a few eyebrows. Even though its google security is top-notch, your sensitive data might be available to Google employees or algorithms
Accessibility

Offline viewing & editing

The ability to stream Drive files from the cloud to a PC

Vault (access for administrators to manage Drive data)

File sharing support

Cross-platform synchronization

Operating System integration

2-factor authentication
1.You can use it to keep your documents online and download them when required
2.You can share the documents and can work in collaboration with other people in a shared file, so distance is no longer a thing to consider.
3.You can conduct quizzes online.
4.Reports are presented using spreadsheets as well as in the form of pie and bar charts.
5.You can collect reviews or feedback for any product or training in very little time.
1.Internet is a must, requires a little higher bandwidth
2.One more problem is in public folders anyone can edit and delete the files created by other users
3.In Google Drive end-to-end encrypted not availabe.
Google forgoes a trial period in favor of 15 GB of free storage for all google account members. Unluckily, this leaves some premium benefits exclusive to paid subscriptions, you can benefit from all the applications included in Google, such as Gmail, GChat, Calendar, and Sites.
If you're using  Drive for individuals uses, then 15GB might be enough for your daily operations but when You come for businesses, you are in need of more storage space.
For personal use, Drive is completely free. But if you're looking for more business tools and functionalities and features, then consider subscribing to its other pricing packages and upgrade to Google One.
Below are the price
100 GB
For a price of $1.99 per user and per month, you benefit from the following: 100 GB worth of storage space, access to Google experts, there is an option to add family members into this plan, and extra member benefits.
200 GB
The second package is priced at $2.99 per user and per month. In this plan, with 200 GB worth of storage space, access to Google experts, there is an option to add family members into this plan, and extra member benefits.
2 TB
Users are charged $9.99 per month. It features 2 TB worth of storage space and all the tools found in similar to previous plans.
Features
Google Drive's interface is clean and modern, with large icons in bold, google Font. Google Drive is very user-friendly.  It's a Google product service, so it's very easy to use, and its interface is well designed. Everything is fast and responsive, and every action is smooth animation, making each click feel important.
Drive mainly resides in your browser that we can use anytime, but it is also available for download for Windows PCs, and Drive for Mac. Plus Point is a mobile app available for both Android and iOS users.
Drive has apps for both Android and iOS, and they offer a lot of the same functionality of the browser version.
The main way to access Drive is through the browser. The browser interface is very clean, while still being informative and useful.
Its similar to browser interface. Drive's desktop  appears in your quick bar settings  as "backup and sync from Google." This quick settings icon displays your storage usage .
1.Is Google Drive safe and secure?
Drive extremely seriously. Google actively work to keep your online data and information safe by offering the following security measures:
Two-factor authentication

SSL encryption

Strong TLS standard encryption

Encrypted keys
While these security features make Google Drive a safe and reliable service, there are always more ways to increase security when using a cloud-based system.
2.Is Google Drive end-to-end encrypted?
No. According to Google's terms of service, you retain ownership of any copyright. Anyway, the service can scan your documents for keywords and information in order to improve its ad targeting. Google also retains the right to hand over your information if presented with a warrant by authority.
3.Is Google Drive secure from hackers?
Google Drive is safe from hackers and malware. In addition to safety tools, native encryption, features like eg. two-factor authentication in Endpoint Management can help you prevent security breaches.
4.how to Collaboration and integration
First of all, open any file you want to share. Click on the file 3 dot option
And select the share option. And start typing the email id or name of the person you want to share. A list of suggestions from your contacts appears as you type
If Companion is not enabled, go to the Settings option of the app and enable the Sharing Options button.
Once the collaborator is added, you can share the document with someone in both of them and also give them access to edit.
5.How do I transfer WhatsApp messages to Google Drive?
Follow these steps to backup WhatsApp chats on google drive:
 Open WhatsApp on your smartphone and then tap the right corner on three-dot
Tap on Settings and then open chat settings.

Now tap on the Chat Backup option.

In Google, Go to Drive Settings tap on the Backup to Google Drive option.

Chose to set to daily basis backup frequency 

Now, under the Back up Over option, you can select if you want your backup to take place only when you are connected  with Wi-Fi or not

You can also upload the video using the toggle button options.

The most important step is to hit the Backup Chats options to save all your chats to Google Drive.
Google Drive offers powerful functionalities and features in terms of storage and collaboration.
Everywhere you go in the globe, the most important files can be accessed with one account and one click. At the end of the day, Google Drive is a practical tool to have when you want to create files and share them with other people without any problem.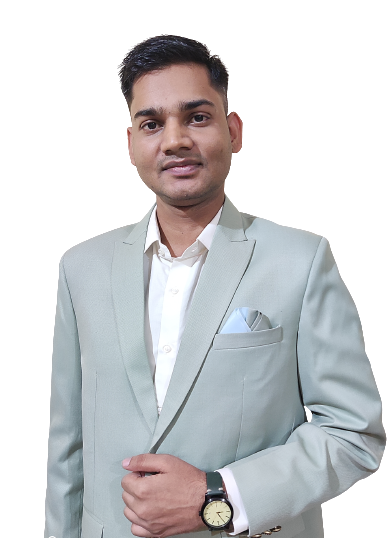 🌟 Unleash the Digital Power with Devendra Gupta 🌟
🖥️ Tech Enthusiast |Software Reviewer| Blogging Expert | SEO Guru |
Web developer 📊
🔍I tested hundreds of Software and reviewed